Hello all of you wonderful people still reading this blog:D
To begin with, we are (again) awfully sorry for not posting here in what...78 days but to be honest, we haven't really had anything to update! I (Momo) have been really busy with school and we haven't really had any conventions or on going costumes or anything interesting to put up here. So let's take a whole new point of view to this: We have been saving you from nonsense updates about how to peel a banana without hurting it's feelings. (If you wish to know how to do it though, just request an update and we will tell you)
We have just been lazy. Sorry about that.
Ahem, back to the subject.
So, the next convention we will be attending is Desucon Frostbite that is held from 16th to 17th of February in Lahti as usual. We even have some cosplay plans! We have usually cosplayed from the same series but this time we will not do so. Tragic? Nope. I would make Poke write about her own costume but that amount of text would be horrible so let me tell you what she's cosplaying:
On Saturday:
Jim Moriarty - BBC Sherlock
Oh let me explain this to you: A while ago, me and Poke happened to watch BBC Sherlock and oh my god we loved it and so, Poke decided to make this costume from the adorable scene where Moriarty steals the crown jewels. How cool is that? So far she has bought the fabric and some diamonds for the crown and visited the fabric store and tried to find a good fabric for the gown.
Almost done? :) (no, no sarcasm over here)
And for Sunday she will probably do something fun and cool and awesome aka she doesn't know yet.
And for me Saturday will be: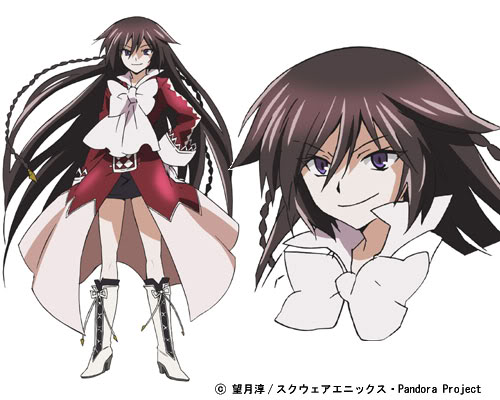 Alice Baskerville - Pandora Hearts
Aww yiss. I finally found a costume that I actually want to do. Aww yiss.
Guess what I have done to get this one done? I have ordered a wig. YES I HAVE ORDERED A WIG THAT MEANS IT'S 99% DONE THAT MEANS I'M DONE
Clothes and shoes and other stuff is only like 1% of the costume. Isn't it?:)
AAND for the Sunday, Yes Poke got me to do this: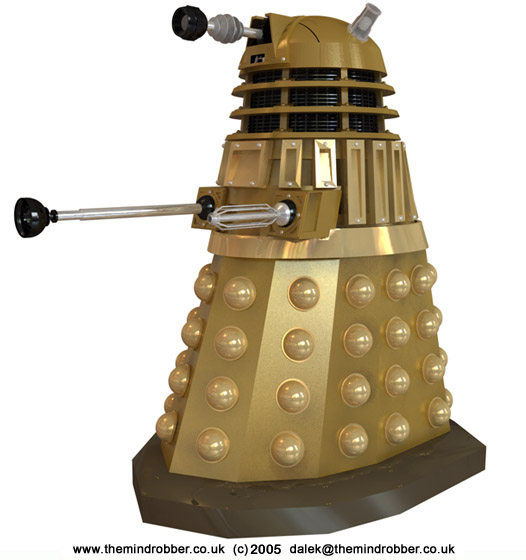 DALEK. FROM DOCTOR WHO.
I know right? SO COOL. What do you mean it's big? What do you mean you will invade all the space? NO, I'm making a fucking Dalek and you bitches better deal with it.
Exterminate.
Ok Ok I may have to do this for some other convention instead of Frostbite (Poke says no, you will do i for Frostbite. IM BEING FORCED TO DO A DALEK COSTUME) because of the size but fine then. FINE. I hope Poke can find a way to fit this inside a car.
So that was it? Oh wait no it wasn't.
I think we are losing it because right now, Poke is planning to make
three
new costumes for Frostbite. In fact, the third one would be:
Jack Frost - Rise of the Guardians
Yes. Poke joins the army of Jack Frosts in the whole convention. Jack Frosts everywhere!
Oh, I guess that was it. I would promise that we will update again soon but
Really? Let me promise that we will TRY to update again shortly. Now that we have something to write about.
To end this with, I have three things for everyone coming to Desucon Frostbite:
1. Unless you are a peasant and choose to go and see the cosplay competition instead (or you are forced to be there by some peasants) , come here and meet the love of your life:
If you don't speak Finnish, it says: Are you spending lonely winter nights alone by the computer? Do you lack friends to hang out with? Are you a lonely con-goer without company? If you answered Yes to one or more question, SpeedMeeting is made for you. Come and meet other lonely walkers and to have fun. You can come and go whenever you want and if you lack topics we will offer you some. Now, what are you waiting for?
2. Come and see us! Let's have a photoshoot? Let's just crack bad jokes? Let's eat? Let's chase each other with random objects? We are nice people just come and talk to us. Or we will come to you instead. WAHAHAHAHHAHAAHAH
3. There are 47 days left. IS YOUR COSTUME READY? Good. Mine neither.
Now why are you still reading this? That means you are not working!
That's it. Bye bye.
P.S
OMG I CAN'T BELIEVE MOMO DIDN'T LET ME TELL YOU WHY I'M COSPLAYING MORIARTY IN A CROWN, YES I DO LOVE SHERLOCK, BUT MORE IMPORTANTLY,
I LOVE ANDREW SCOTT
! HE'S AN UNBELIEVABLY TALENTED ACTOR AND LOOK AT HIS FACE AND HIS VOI-
*sigh* let me stop her here,
Sincerely,
Momo (and Poke)